Powering
Your Business
for Over 50 Years
Decades of experience designing and manufacturing Ground Support Equipment, make us a successful brand valued worldwide and a reliable partner in the challenges faced by our customers in the aeronautical and defence industries.
READ MORE

LEGACY
We are a company with headquarters in Madrid (Spain) that started as a small workshop in 1970 and after many years gaining the trust of our customers, we have become a company with an international presence in more than 70 countries.

DESIGN
Our own team of experienced engineers and the use of the latest computer tools in 3D design and structural analysis available in the market, allows the continuous improvement of our products to be up to date with customer needs.

RELIABILITY
Quality and innovation are the two key drivers to ensure reliable products to help our customers to improve security, efficiency and reduce cost in their aircraft maintenance operations.
APPROVALS
The design of our main products is officially homologated and on service in aircraft manufacturers final assembly lines as AIRBUS, BOEING, BAE Systems, ATR, IRKUT, COMAC and SAAB.
Do you need a special solution?
We design it for you
Langa Industrial has developed tooling and equipment for Final Assembly Lines of main aircrafts manufacturers, so we have the know-how to help our customers when they need a tailor-made solution to improve their operations.
READ MORE
Reliable equipment with the highest quality standards
For more than 50 years Langa Industrial designs and manufactures products to improve security, efficiency and reduce time and costs in the repair and maintenance operations for the aerospace and defence industries.
With more than 32.000 products manufactured and 9.500 currently on service in our customers, we are confident that our solutions are the best option for your company.
KNOW OUR PRODUCTS
Equipment officially approved
Aircraft manufacturers who trust us.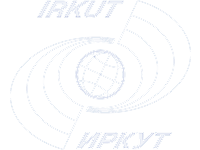 We can help you wherever you are Our worldwide customers and

service centers